Our chiropractors employ a wide range of proven techniques for each individual case. Below, you'll find a brief explanation of the popular chiropractic techniques we use at our clinic.
Diversified Chiropractic Adjustments
脊椎護理和脊髓調整
We provide traditional chiropractic adjustments to help your body in the healing process and to promote wellbeing.  
In addition, our office employs many physical therapy modalities to complement our chiropractic techniques.  These include the following:
Interferential Current Muscle Stimulation
電流刺激肌肉療法
Interferential current therapy involves the stimulation of muscles in a way similar to a normal muscle contraction to reduce pain and muscle spasm.  
Conditions treated include: muscle pain and spasm, frozen shoulder, neck pain, back pain, knee pain, arthritis pain, joint pain
Extracorporeal Shock Wave Therapy (ESWT)  
聚焦式衝擊波治療
Extracorporeal Shock Wave Therapy is a non-invasive procedure for the treatment of acute and chronic pain of the musculoskeletal system.  This form of therapy involves focusing acoustic (sound) shockwaves in the target tissue, at the point where the pain is originating from.  The shock waves cause an improved local blood circulation and metabolism, stimulating a healing response. 
Conditions treated include: tennis elbow, calcific tendonitis of the shoulder, golfer's elbow, muscle trigger points, hip pain, knee pain, plantar fasciitis, Achilles tendinopathy

Low Level Laser Therapy 
激光治療
Low level laser therapy is a safe, non-invasive, effective therapy to help tissues heal on the cellular level.  It involves the application of red and near infra-red light on the injured area to improve tissue repair, resolve inflammation, and give relief for both acute and chronic pain.  
Conditions treated include:  Neck pain, back pain, disc bulge/herniation, rotator cuff tendinitis, arthritis, ankle sprain, carpal tunnel syndrome, plantar fasciitis, chronic Achilles tendinopathy, muscle fatigue, delayed onset muscle soreness
Custom Orthotics 
定造矯形鞋墊
We provide orthotic assessment and casting to suit your needs.
Conditions treated include: localized foot pain, bunions, hammer toes, arch or heel pain, leg or knee pain, hip pain, back pain, neck pain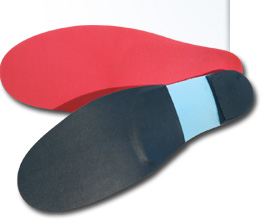 Soft Tissue Therapy 
軟組織治療 
We provide instrument-assisted as well as manual soft tissue therapy to help relieve muscle tension and spasm.  
Far Infrared Heat Therapy
遠紅外線熱療
Far infrared heat therapy is a safe, non-invasive therapy that involves the application of the heat lamp near the injured area to promote circulation and oxygenation to the tissues.  
 
Conditions treated include:  arthritis pain, muscle pain and spasms, joint stiffness, stress reduction, neck pain, back pain, shoulder pain, delayed onset muscle soreness